Are you and your team tired of wearing the same beat up old uniforms you've had forever?
Download the brand new Stick Skillz catalogue and see how we can help you take your apparel game to a new level.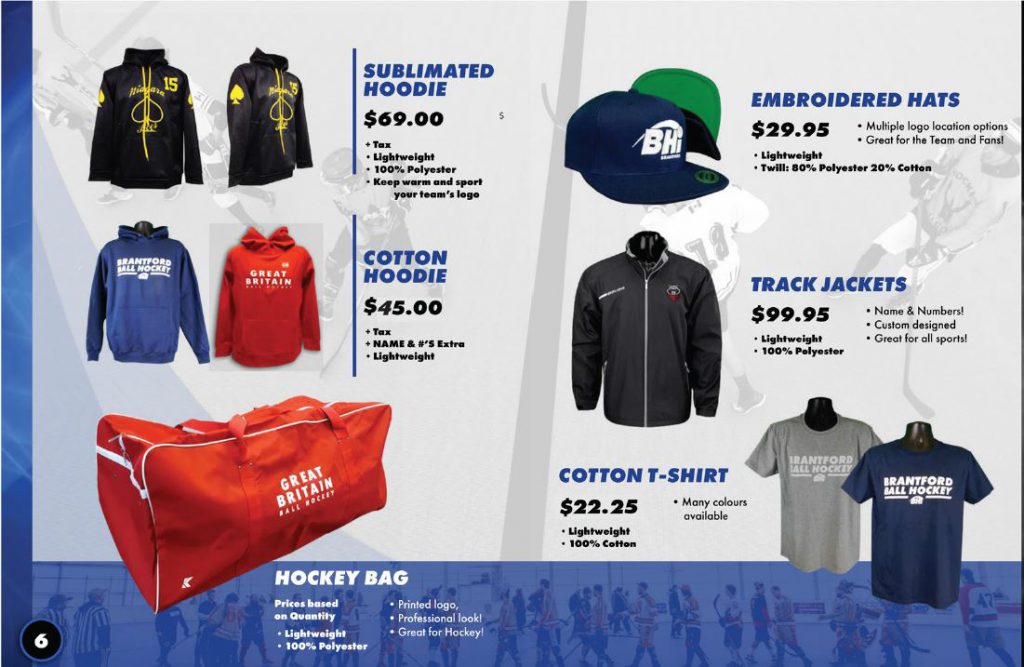 NEED A LOGO DESIGNED?
We can help! Check out some of our favorite archived designs. We can bring your unique vision to life!
Contact Us Today!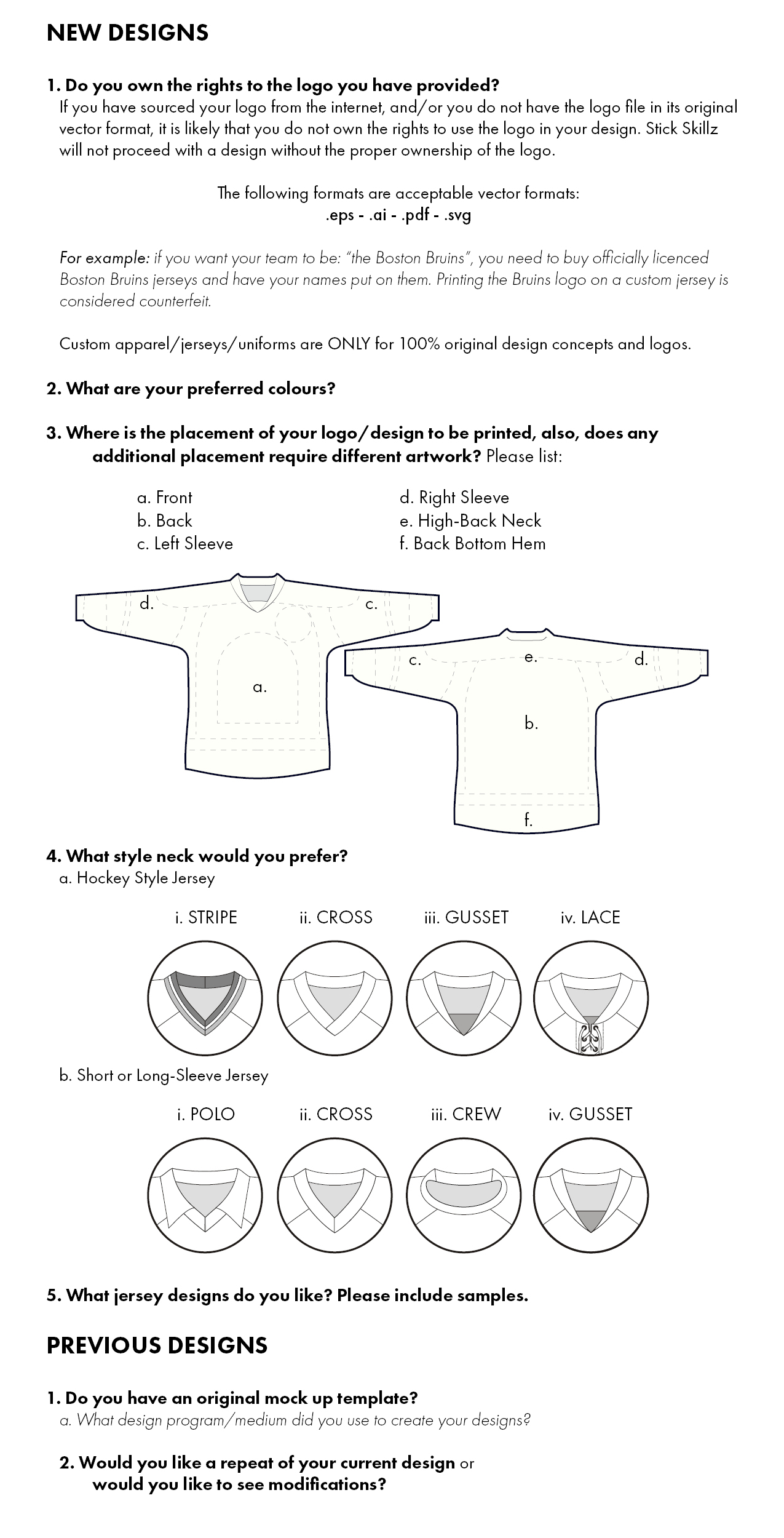 -TESTIMONIALS-
"We gave Stick Skillz a couple ideas and colour choices, and from there, they pulled together a design which was spot on. The design and colour is awesome. Stick skillz pulled together what we wanted and were thinking with a great colours, logos, and names and numbers. The shirts are very bold and loved by everyone that sees them. Loved them so much we have ordered a second set and will certainly use and recommend Stick Skillz for anyone looking for team jerseys! This is the first team shirt we wear everywhere, and so proudly!!!" -Patty Sager, Balls and Dolls Coed Rec Team
"The Stick Skillz jerseys have a nice light fit to them. They have lots of breathability and are nice to wear in all temperatures. The jerseys fit nice like a hockey jersey but a little shorter and less baggy so they don't get in the way of running, stick handling, etc. The shorts have a great fit. They fit nice and snug on the waist so they don't rise or fall when in action. The shorts are great for sports as the shorts stop just by or above the knee (depending on size) so they don't get caught on shinpads or bother you while running."
"The design is awesome. Ours was drawn up for us and they didn't go wrong. Stick Skillz matched our exact design with a great colour scheme of red, white, and black. The colours were very bold and names and numbers were nicely sized, spaced, and designed." -Jake Archambault, Ontario Selects