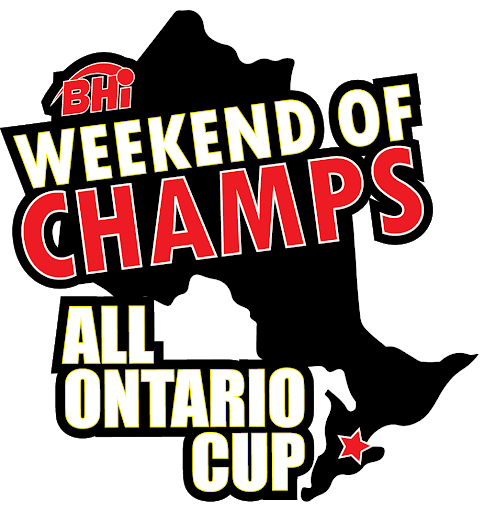 It's finally here. The biggest Ball Hockey International (BHi) tournament of the year, the All Ontario Cup Weekend of Champs, kicks off this Friday, October 19th in Brantford, Ontario, and we couldn't be more excited. This weekend long event is going to see some of the biggest names in Ontario ball hockey competing to take home the coveted AOC championship rings, which means exciting ball hockey for us. The games are going to see teams across Barn, Rec, and Intermediate divisions. We saw some intense games during last year's Weekend of Champs, and we're hoping for nothing less this time around.
Barn
The barn division is going to see, by far, the most teams in attendance this year, with 14 teams competing for the top spot. We know that Barn teams have a tendency to really put in all they've got during the Weekend of Champs, as we've seen some use this weekend as a stepping stone to advance to Rec or even Intermediate divisions in following years. Having just taken the Men's D championship win during last weekend's World Outdoor Ball Hockey Championship (WOBHC), we're excited to see if the Hamilton Ducks can keep their momentum going during this tournament. That said, we think the Lincoln Blades could give them a run for their money this year. One thing's for sure, the Barn division is going to be absolutely hopping this time around.
Rec
The Rec division is looking like a bit of a Hamilton invasion. With only four teams in attendance this year, three quarters hail from the Steel City. We know that Hamilton Lightning, Hamilton Haze, and Hamilton Outlaws are all capable of some excellent ball hockey, so it will be interesting to see how London Supreme manages to hold their own this weekend.
Intermediate
Without a doubt in our minds, the Intermediate division is going to see some unparalleled action at this year's Weekend of Champs. This division almost seems like a recreation of the Men's B division during the Ontario Ball Hockey Association (OBHA) Summer Provincials. The London Reapers are going to have to watch their backs, as we're sure the London Cowboys and London Gulls are going to be coming for them. We've watched the Gulls make steady progress over the last year, and with a big win at this year's WOBHC, we know they're a force to be reckoned with. It's a little early to tell who's going to take this division this year, but we do know that no matter what, it's going to be exciting.
The Weekend of Champs is shaping up to be a great send off to a terrific year of ball hockey. The teams are probably gearing up to play like their lives depend on it, so we can't wait to see how it pays off for them. Make sure to check back in with Stick Skillz for a recap of the tournament next week.
---
And don't forget to follow us on Facebook, Instagram, Twitter, and YouTube for updates on all things ball hockey!