Another big weekend for ball hockey is just about to hit, and your friends here at Stick Skillz are ready to fill you in on exactly what you should be paying attention to. In case you missed it, we ran down the numerous tournaments that were happening over July 7th-9th and recapped the Gateway to the WOBHC right here. This weekend is more active in the youth divisions, with four more tournaments for the tyke through midget sectors happening all the way from St.  Catharines to Oshawa, Ontario. Let's get started.
OBHA Provincials – Girls Under 10, Under 12, Under 14, Under 16 and Under 18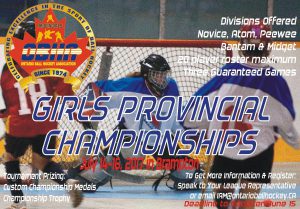 The first tournament of the weekend kicks off in Brampton, Ontario on Friday, July 14th and runs through Sunday, the 16th. This tournament has become a tradition for the Ontario Ball Hockey Association (OBHA), and will offer games in the Novice, Atom, Peewee and Midget divisions. Those interested can find out further details about the tournament, and view results right here.
OBHA Provincials – Atom & Peewee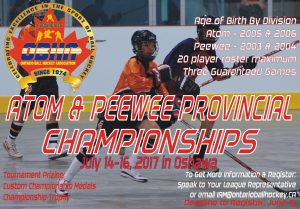 The second tournament happening this weekend is another OBHA event. The Atom and Peewee provincials will be held in Oshawa, Ontario over July 14th-16th. OBHA's website describes the eventas, "the best clubs from tyke to junior age players throughout Ontario participate in a weekend long festival of ball hockey." Prizing for the tournament will be a set of championship medals and a championship trophy, so you know these kids will be fighting for the gold. More information about the OBHA Atom & Peewee Provincials can be found right here.
OBHF Tyke, Novice, and Atom Provincials
The Ontario Ball Hockey Federation (OBHF) Tyke, Novice, and Atom Provincials will be taking place all weekend, from the 14th to the 16th, in Mississauga at the Tomken Twin, and Cawthra arenas. The games will run from 11:00am on Friday through 6:00pm on Sunday, and are sure to offer some excellent play. Those interested in the event can catch live scores of the games over the weekend right here.
Youth Provincial Championship
The final event taking place this weekend is the Youth Provincial Championship, in St. Catharines, Ontario from Friday until Sunday. The event will feature four divisions; Under 18, Under 16, Under 14, and Under 12. The Championship will take place at the Ballhockey.com Haig Bowl Arena, and promises to be an exciting weekend of great ball hockey being played by  a lot of talented young people. For more information on the event, head over to Ballhockey.com.
Find Out More
July has already been an exciting month for ball hockey, and to see it continue to go strong, with no signs of stopping, is truly compelling. With more tournaments to come, and more fun to be had, stay tuned to Stickskillz.com for all the latest news in the sport, and don't forget to like us on Facebook and follow us on Twitter @stickskillz for up to the minute developments.