Summer has officially begun, and it's the season for international ball hockey tournaments! That's right, there's no better time to be a ball hockey fan. You can catch up on all kinds of coverage of the World Ball Hockey Federation (WBHF) Championships right HERE, and now we've got our sights set on the 2018 International Street and Ball Hockey Federation (ISBHF) World Junior Championships. Two Junior Championships are set to take place during the coming days: The ISBHF World Juniors Championship in St. John's, Newfoundland, and The ISBHF Junior World Cup in the Czech Republic. Both should be an excellent showing of ball hockey talent from some skilled, young players.
U16 & Women's U20 World Juniors – Where, When, and Who
The Junior World Cup will take place over four days, from June 25th through July 1st in the Czech Republic. With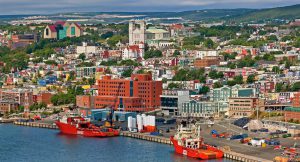 two pools competing in the U16 division, as well as a group of top-tier teams competing in the Women's U20 division, we're expecting some intense ball hockey out of the next few days. Competing in the tournament are:
| | | |
| --- | --- | --- |
| U16 A | U16 B | Women's U20 |
| Slovakia | Poland | Great Britain |
| Great Britain | Switzerland | Czech Republic |
| USA Red | USA Blue | Slovakia |
| Canada East | Canada West | Canada |
| Czech Republic U15 | Czech Republic U16 | USA |
There are quite a few teams coming out for this event. With two USA and Canadian teams competing in the U16 pools, it will be interesting to see how their playing style varies.
The full U16 schedule can be found right HERE and the full U20 schedule can be found right HERE.
The Tournament
This is the first year that the Czech Republic has welcomed not only the U16 division, but the Women's U20. During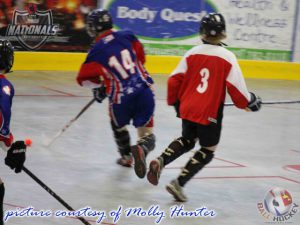 the WBHF in Moscow this year, we bore witness to some incredible play by the women's teams, so we can say with some certainty that you can expect some great games of hockey out of that division. The Women's division, as well as the U16 A division will take place in Pŕerov, Czech Republic, while the U16 B division will play in Zlin.
What to Expect
One thing you should definitely expect out of this tournament is some impressive women's ball hockey. The girls playing at this tournament are competing at the highest level and seeing as it's the first year the Czech Republic is hosting the Women's U20 division, they'll be coming out with something to prove. The U16 A & B pools will also showcase some top talent out of teams like Canada and the Czech Republic. It will be interesting to watch the Czech Republic U15 team, as they skew a little younger. A year might not seem like that big of a difference, but at that age, it can mean everything.
The World Junior Cup in the Czech Republic will be streamed:
HERE – U16
And HERE – U20
U20 & U18 World Juniors –  Where, When, and Who
The Championships are being held at the Mount Pearl Glacier Arena in St. John's Newfoundland and are slated to officially start on Wednesday, July 4th and will run through the 8th, With teams competing in both Under 20 and Under 18 divisions. The team lists are as follows:
| | |
| --- | --- |
| Under 18 | Under 20 |
| Canada | Canada |
| Czech Republic | Czech Republic |
| Great Britain | Great Britain |
| Italy | Slovakia |
| Slovakia | USA |
| Switzerland | |
| USA | |
The complete schedule for the forthcoming games can be accessed right HERE
Having just witnessed the high-level of play out of teams like Team Canada, and Team Czech Republic during the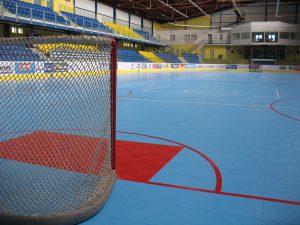 WBHF this year, we're anticipating some energetic bouts out of their younger counterparts. This time, Team Canada will have the home-field advantage, which should bolster their confidence and make them a worthy opponent.
The Tournament
The ISBHF World Juniors have become a staple in the ball hockey scene. The competition is held bi-annually on even numbered years – being first held in the Czech Republic in 2000. On the subject of the event's location this year, the ISBHF commented that they're "…extremely pleased that the Canadian Ball Hockey Association (CBHA) has recently announced that beautiful St. John's, Newfoundland will be the host city for the 2018 U-20 & U-18 World Junior Ball Hockey Championships!…The ISBHF extends a warm congratulations & thank you to St. John's for stepping up, as the organizing committee has already proven itself to be world-class, and the ISBHF looks forward to St. John's raising the standard of excellence even further next summer. We can hardly wait!"
This will be St. John's first time hosting the World Juniors in a decade, though they were home to the ISBHF Men's and Women's World Championships in 2013.
What to Expect
We're confident that we're going to see some exciting match-ups during this tournament. With some of the best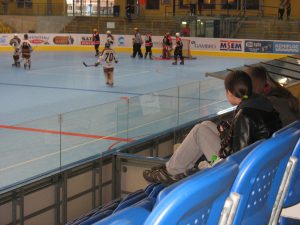 young players in their respective countries coming out to compete, we anticipate that they'll be looking to make a name for themselves. With Slovakia taking the gold during the U20 Championship in 2016, and Team Canada placing first in the U18 division, we're excited to see whether or not they'll be able to defend their titles. Of course, it'll be interesting to see how Team Canada performs on their own soil, but we also find ourselves wondering if some rivalries (like that between Team Canada and Team Czech Republic) will cross over from the WBHF and into the younger divisions.
Those in the area are encouraged to stop by the arena to take in the action, but if you're unable to attend, the Newfoundland and Labrador Ball Hockey Association has been known to stream their games live right HERE.
---
For all the latest in the world of ball hockey, stay tuned to stickskillz.com, and don't forget to follow us on Facebook, Instagram, Twitter, and YouTube for up to the minute developments! Want to see stories like this delivered right to your inbox? Sign up for our free, monthly newsletter, the Top Cheddar, right HERE.