Hard to believe that it's December already! Pretty soon we'll be getting together with our friends and families, enjoying a big feast, drinking (maybe a little too much) egg nog and putting away our sticks…for a day or two at least. Who are we kidding? A ball hockey player never really puts their stick away! Even when we are spending time with those close to us, we'll be thinking about our real loved ones the whole time…that beautiful floor and those bright orange balls! The good people at Coolhockeyevents.com know that even as the weather gets colder, there's nothing that's going to keep a player off the floor for long, which is exactly why they're hosting their Holiday Bash this weekend, from Friday, December 1st through Sunday, December 3rd.
The Holiday Bash will be taking place at both The Sportsplex in Feasterville-Trevose Pennsylvania,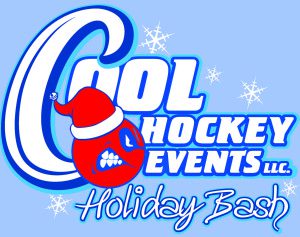 and Nerc (Rink 4) in Philadelphia, Pennsylvania. The Bash is going to be one Hell of a way to send off 2017 before the holiday season with plenty of Co-Ed, Novice, D, C, & B teams all competing for the number one spot. Games will run all the way until Sunday at 8:40pm. We've already seen teams like the Blitzkrieg take first place in the Men's C division over the Reservoir Dogs at this year's North American Ball Hockey Championships (NABHC) So the idea of a potential rematch is pretty exciting. The full schedule for the tournament can be found right here, and directions to the event can be found right here.
If you're in the Pennsylvania area this weekend, you're encouraged to stop by the rinks to catch some of the action, of which there will be plenty.  If you're unable to attend, the games will be livestreamed right here.
---
For all the latest in the world of ball hockey, stay tuned to Stickskillz.com, and don't forget to follow us on Facebook, Twitter, and Instagram for all up to the minute developments.