As another weekend approaches, so too, do another round of ball hockey tournaments. This has been an exciting summer for the sport, and we're pleased to see the trend continue as we move into the end of August. The summer is almost at a close, but that doesn't mean that we should pack the sticks away just yet! There are three more tournaments happening over the weekend of July 18th to the 20th, and we're here to give you the run down on them.
Beach Bash: Men's D, CoEd A/B, & Women's B
First on the docket is a continuation of last weekends Beach Bash in Ocean City, Maryland. Last weekend saw the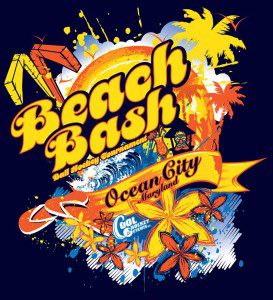 Men's Silver and Bronze Novice tournament, and you can read our preview on it right here. This week, from August 18th-20th the same tournament will see the Men's C, CoEd A/B, and Women's B divisions battling it out for the top spot. As we mentioned in our last preview, the name 'Beach Bash' alone elicits a feeling of fun, so if you're in the area, you're bound to have a good time if you stop by the games. More information about the Beach Bash can be found right here.
OBHA Women's A, B, C & Masters Provincial Championships
The Ontario Ball Hockey Association (OBHA) Women's A, B, C, & Masters Provincial Championships will be held in Oshawa, Ontario this weekend, from August 18th-20th. This tournament will see some of the most skilled players in Ontario clashing in an attempt to take the gold, so you're in for some exciting play if you happen to be in the area. The OBHA describes the Provincials as, "[providing] a tremendous opportunity to showcase the incredible depth of the Ball Hockey talent throughout Ontario and allow the visitors the opportunity to sample different communities." The event is going to be high-octane, and with so many talented players, it's anyone's guess as to who will rise to the top.
OBHF Men's B and D Provincials
The final tournament of the weekend takes place in Windsor, Ontario, and runs from August 18th-20th.  The Ontario Ball Hockey Federation (OBHF) Men's B and D provincials promises an exciting weekend, with games running from 7:00pm Friday night until 6:00pm Sunday. Those interested can stop by the Forest Glade A and B, and Adie Knox arenas throughout the weekend to catch some of the games in person. The schedules and standings of the event can all be found right here.
For all the latest updates in the world of ball hockey, stay tuned to Stickskillz.com! Don't forget to like us on Facebook and follow us on Twitter for up to the minute developments!