If you're a ball hockey fan, there's no denying that winter is a slow time of year. Tournaments are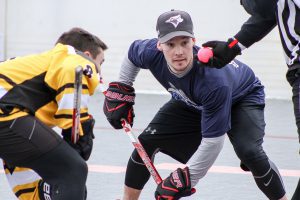 few and far between, and outdoor games can be an unforgiving experience. All is not lost though! This weekend, the 2018 Niagara Winter Classic will kick off at BHi St. Catharines. This tournament promises to be an awesome way to kick off the New Year, the only way we know how…with some great games of ball hockey!
The tournament is going to run from Friday, January 19th through Sunday, January 21st, and will include Intermediate, Barn and Co-Ed divisions. Teams that we saw put on a great display at last year's AOC Weekend of Champs, like the Lincoln Blades, will be making a return at this tournament, and we're

excited to see if they can keep the same energy going through this weekend. Personally, we're excited for the London Throwbacks vs. the Hamilton Outlaws game Saturday night. We saw the Outlaws take first in the barn division at the Weekend of Champs, so to see them competing in the intermediate division this time around is impressive to say the least!
There are a ton of other match-ups to get amped about too. The Wasted Talents' games should be pretty exciting to watch. Our inside sources indicate that we might see a heavy presence of Vicious Alpacas players on their roster this time around. The Alpacas are always a team to watch out for, so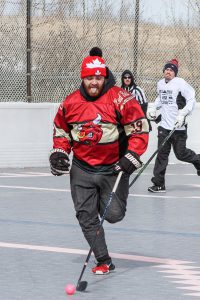 the Wasted Talents are going to be interesting to watch to say the least. The full tournament schedule can be viewed right here.
Winners for each division will be awarded with a set of 2018 Niagara Winter Classic Hoodies. Not only a great way to commemorate what's sure to be an exciting weekend of ball hockey, but also a great way to stave off the bitter cold Ontario's been experiencing lately. More information about the tournament can be found right here.
If you're as enthusiastic as us about the first tournament of the New Year, then come out to BHi St. Catharines this weekend and catch some of the action in person. You won't be disappointed.
---
For all the latest in the world of ball hockey, stay tuned to stickskillz.com. And don't forget to follow us on Facebook, Instagram and Twitter for all up to the minute developments!