CBHA & Quebec Ball Hockey Association Host 2018 3-On-3 Championships This Weekend
This weekend, the Canadian Ball Hockey Association (CBHA) will be hosting the 2018 3-on-3 Championships at the SportXpo Centre in Laval, Quebec in association with the Quebec Ball Hockey Association.  Divisions represented at this year's tournament include Men's A, B, and C as well as one Women's division.  Division champions will be awarded a cash prize of up to $5000!
At Stick Skillz, we're thrilled to see this event happening in Canada, as we've noticed that the 3-on-3 game is on the rise internationally.  In fact, back in September, we spoke with World Ball Hockey Federation (WBHF) President, Domenic DiGironimo to discuss the rise of 3-on-3.
This style of play emerged in Europe and was born out of the need to play within smaller confines while also allowing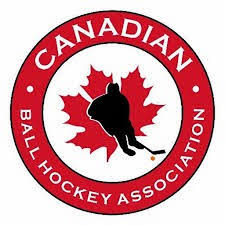 teams to play utilizing a smaller number of players.  Although the game in Europe evolved to the 5-on-5 style found in North America, fans and players alike have never lost their love for the 3-on-3 game.  Nations who have excelled on the 3-on-3 stage include Canada, USA, Czech Republic, and Slovakia.
The WBHF has offered 3-on-3 since 2015, making its debut in Men's, and Women's divisions.  This was then expanded to the Masters division in 2016.  The 2018 WBHF 3-on-3 Championship will take place November 11-16, 2018 in Bratislava, Czech Republic.
The rules of 3-on-3 are focused on the flow of the game and keep the action going, which quickens the pace dramatically and produces constant offensive opportunities.  This is particularly applicable to this weekend's event where teams will play two, 11-minute periods, running time.  Additionally, after each goal, play will resume behind the goal line, and the team who allowed the goal has 3 seconds to play the ball.
So, if you're interested in seeing what all of the 3-on-3 hype is about, or just want to catch some of the top ball hockey talent in Canada, be sure to check out this event.
WHEN: April 6-8, 2018
WHERE: SportXpo Centre Laval – 2890 Dagenais Ouest, Laval, QC
---
For all the latest in the world of ball hockey, stay tuned to stickskillz.com. And don't forget to follow us on Facebook, Twitter, YouTube and Instagram for up to the minute developments! Want stories like this delivered right to your inbox? Sign up for our monthly newsletter, the Top Cheddar for free!