The fall season's Tier 1 games have been running for a few weeks now, and we thought it was about time to check in and provide an update on where the teams are sitting, and what's coming up in the league. There have been some excellent games so far, and some very close calls, so sit back as we take you through the current standings in what will be a weekly feature, the Tier 1 Update.
What's Happened So Far
With 9 games already under their belt, the Metro Orangemen are sitting on top with a total of 7 wins, 2 losses and 14 points. But when we say there have been some close calls, we mean it. Sitting right behind the Orangemen are the North York Hitmen, with 6 wins, and just 2 points behind with a total of 12. The War Pigs are holding their own in third place right now having won five games, lost 4, and have a total of 11 points.
At this stage in the season, who will emerge on top is still a toss-up. It's not altogether surprising that the Orangemen are in first place given what an excellent showing they've displayed this year, but they'll have to be careful not to let themselves rest on their laurels. The Hitmen have players who are unafraid to take their shot, like Vincenzo Delia, who's got a total of eight goals so far this year, and with back up from players like Jonathan Pulicicchio, who's assisted 9 goals, it's not outside the realm of possibility that they could overtake the Orangemen if they're not careful.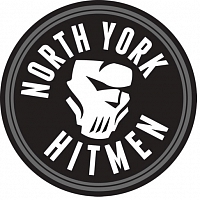 What to Expect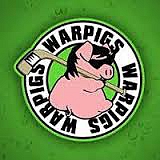 Up next in the league, the Hitmen will take on the Warpigs this Wednesday, Nov 15th. Though the Hitmen are currently ahead, the Warpigs only have a one game deficit, and we know that the Warpigs' Andrew Jegg is capable of making clutch shots when the chips are down. This should be a pretty interesting game to watch.
Right after the Warpigs take on the Hitmen, the Vaughan Redwings face off against the Barrie Flyers. A few weeks ago, we probably would have told you that the Flyers would take this game. After all, they had a pretty spectacular win at this years' Worlds, but as they're currently sitting at 0 wins out of 9 games played, we have to say that the smart money is on the Red Wings.
Finally, the Orangemen will take on the Brampton Express this Friday in the last game of the week, though with the stellar performance the Orangemen have put on this year, we predict that they'll probably take this game.
That's all for this update! We'll be back in a few short days with a run down of the action from the games this Wednesday and Friday, and to find out whether or not our predictions hold water! So stay tuned to Stickskillz.com, and don't forget to follow us on Twitter, Instagram, and Facebook for all up to the minute developments!