Ontario Premier Wrap Up
Red Wings vs. Hitmen
Week 13 kicked off with the Vaughan Red Wings hosting the North York Hitmen.  North York came into the game riding high after a big win against Brampton last week while the Red Wings were in desperate need of a bounce back win after losing their last two games.
After a bit of a slow start to the game, North York would kick off the scoring on a goal from Jonathan Pulicicchio.  However, Vaughan would bounce right back with three straight goals from Matt Martello (1) and Frankie Giustini (2), giving them a 3-1 lead.  The Hitmen would find their legs again on the power play seeing Pulicicchio picking up his second goal of the game, pulling the Hitmen within 1.  Similar to earlier in the game, the Red Wings would fire right back with their fourth goal of the game just over a minute later, and Vaughan would take a 4-2 lead into the second.
The second would be all Red Wings as they would add two more goals (Frankie Giustini and Massimo Principe) while holding the Hitmen off the scoreboard enroute to a 6-2 victory.
Red Wings were led by Frankie Giustini (3G 1A), and some great goaltending from Anthony Flores (2GA on 31 shots, .936 SV%).
Jonathan Pulicicchio (2G) led the way for the Hitmen.

Metro vs. War Pigs
The second game of the night would see the first place Metro Orangemen hosting the second place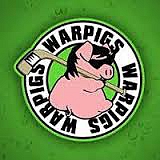 Niagara War Pigs.  With just two weeks remaining in the regular season, this game would be crucial for playoff positioning.
The War Pigs would be first out of the gate on a goal from Iain Downes, assisted by Jeff Capaldi, one minute into the game.  This would be the only goal of the period in what was shaping up to be a defensive showdown.
In the second, the Orangemen would get the equalizer less than a minute in on a goal from Anthony Zerafa.  The two teams would continue to exchange chances until Marshall Boyes of the War Pigs would score the go-ahead goal with just over 8 minutes remaining.  The Orangemen would push hard however, netminder Bram Leggatt and the War Pigs would hold on for a 2-1 victory.  The win moves the War Pigs within one point in the standings behind Metro for first place overall.
Both goaltenders played incredibly, Niagara's Bram Leggatt allowed just 1 goal on 30 shots (.967 SV%), and Metro's Paul Zarnett allowed 2 goals on 25 shots (.920 SV%).
Barrie vs. Brampton
Week 13 wrapped up on Friday night with the Barrie Flyers hosting the Brampton Express.  Both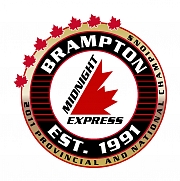 teams were looking to get back on track after losses last week.
After a slow start to the game, Brampton would be first on the board with two goals from Adam Bevilacqua (1) and Ronnie Evenden (1).  The Flyers would find their stride on the power play shortly after Evenden's goal, seeing Randy Kelly pull them back within one.  However, Jazz Singh would add to Brampton's lead before the end of the period and the Express would take a 3-1 lead into the second.
In the second, Brampton would pad their lead with two goals, two minutes apart (Michael Vitro and Jazz Singh).  Again, Barrie would answer on the power play, getting a goal from Cory Wick but, Brampton would answer right back with two more goals to pull away for a 7-2 victory.
Brampton received outstanding efforts from Adam Bevilacqua (2G 1A), Ronnie Evenden (1G 2A), and Shawn Hannon (3A).
Randy Kelly led the way for the Flyers with 2 points (1G 1A).
Current Standings
| | | | | | |
| --- | --- | --- | --- | --- | --- |
| Team | GP | W | L | T | PTS |
| Metro Orangemen | 13 | 9 | 4 | 0 | 18 |
| Niagara War Pigs | 13 | 8 | 5 | 0 | 17 |
| Brampton Express | 13 | 7 | 6 | 0 | 16 |
| Vaughan Red Wings | 13 | 7 | 6 | 0 | 14 |
| North York Hitmen | 13 | 7 | 6 | 0 | 14 |
| Barrie Flyers | 13 | 1 | 12 | 0 | 2 |
Week 14 Games
Wednesday, December 13 – 7 p.m. – Vaughan Red Wings at Metro Orangemen
Wednesday, December 13 – 8:20 p.m. – Barrie Flyers at North York Hitmen
Friday, December 15 – 8 p.m. – Niagara War Pigs at Brampton Express
All games are played at The Hanger located at 75 Carl Hall Road – North York

In an effort to bring you more of Canada's top ball hockey action, we are expanding our coverage into other provincial leagues currently operating fall/winter seasons.
Quebec Ball Hockey Association Premier League
P-Ball vs. Red Lite
This incredibly close game between Quebec league rivals P-Ball and Red Lite went to overtime where Alexandre Richer would score his second goal of the game, giving Red Lite a 5-4 win.  Red Lite did have many opportunities to put the game away in regulation however, P-Ball would overcome three separate Red Lite leads to send the game to OT.
Team Haiti vs. Black Knights
The Black Knights would jump out to an early 4-0 lead however, it seemed a comeback was in the works as Team Haiti would score two to cut the lead in half.  However, Team Haiti would implode and the Black Knights would add four more goals to put the game away and pick up an 8-3 victory.
The league's SalumiVino player of the night goes to Alexandre Richer of Red Lite.  Richer had two goals including the overtime winner.
Upcoming Games
Monday, December 11 – 8:30 p.m. – Red Lite vs. Team Haiti
Monday, December 11 – 9:30 p.m. – P-Ball vs. Black Knights