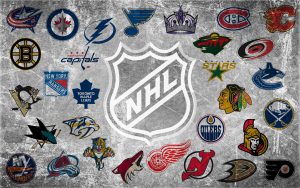 The 2016-17 NHL season is finally here, which means it's time for predictions and looking at the biggest stories of the season.  From Auston Matthews making his NHL debut to the Pittsburgh Penguins starting the season without their captain, there's plenty of buzz this season.  Here are some of the biggest stories heading into the 2016-17 NHL season.
GUY BOUCHER IS BACK
Guy Boucher may be best remembered for looking like a Bond super villain with a fiery temper.  His last and only stint in the NHL was back in 2010 with the Tampa Bay Lightning, leading them to game 7 of the Eastern Conference Final that year.  After failing to make the playoffs in 2012, Boucher was inevitibly put on a short leash. In March 2013, Boucher was fired after 31 games, while Tampa sat in 14th place in the Eastern Conference.
Boucher did what every fired NHL head coach does; he hopped a plane to Europe and signed on to coach SC Bern of the Swiss League.  He led SC Bern to a Swiss League Championship in 2014-15 then was subsequently fired the following season after finishing in last place.  Anyone else sensing a pattern here?
This season, Boucher will step behind the bench for the Ottawa Senators.  It will be interesting to see how a hard-nosed, no non-sense coach like Boucher will handle free-wheeling captain, Erik Karlsson.  It will also be interesting to see how long Boucher will be in Ottawa, a team that has had 3 different coaches in the last 6 seasons.  That's an average of 2 seasons per coach, a number that Guy Boucher is very familiar with.
LUCIC TO BE SEMENKO TO MCDAVID'S GRETZKY?
After Steven Stamkos re-signed in Tampa and Subban switched his beret for a cowboy hat, Milan Lucic became the big story.  The 6'4" Vancouver native spent the summer being wooed by several teams before signing with the Edmonton Oilers.  While the move addresses the Oilers need for a proven power forward, it also adds a little protection for newly-minted captain, Connor McDavid.  McDavid will undoubtedly have a large bullseye on his back all season long and Edmonton wanted to make sure that it had an imposing figure on its side to keep the opposition honest.  The season could go two ways for Lucic; he could play a gritty, intimidating game while putting up his usual 50 points or spend too much time playing tough guy and racking up the PIM's.
PK SUBBAN STARTS LIFE AS A PREDATOR
When P.K. Subban was traded straight up for Shea Weber, hockey fans everywhere exclaimed how Nashville fleeced Montreal in the deal.  It's hard to argue with what's on paper; Subban is 27, a Norris Trophy winner and a media darling. Shea Weber is 31, he's never scored more than 56 points in a season and is signed for another 10 years, carrying an AAV of $7.85 million.  Subban will no doubt make an immediate impact on the Nashville Predators but he'll also discover how tough it is to play in the Western Conference night after night.  He also learn that the spin-o-rama dangles and high-risk plays won't be as well-received outside of the East.  If I hazard a guess, I'd say we'll be seeing a more buttoned-down Subban midway through the season; on the ice at least.
THIRD TIME'S A CHARM FOR RADULOV
The Montreal Canadiens have a penchant for talented but enigmatic Russian wingers, specifically ones named Alex.  In 2004, it was Kovalev. Last year, it was Semin.  This year it's Radulov. Alexander Radulov was a first round draft pick by the Nashville Predators back in 2004.  After lighting up the QMJHL and having a solid rookie season with the Predators, Radulov informed Nashville that he wanted to play in Russia, stating that they offered him better conditions.  Radulov was still under contract with the Predators when he signed a 3-year deal with Salavat Yulaev Ufa of the KHL. This did not go over well with the NHL or Nashville and Radulov was subsequently suspended by the Predators in 2008.  After 4 successful years in the KHL, arrangements were made for Radulov to make his return to the Nashville.
The reunion didn't last long.  Radulov went out partying until the wee hours of the morning during Nashville's 2012 playoff run and was once again released by the Predators.  He went back to the KHL for 4 seasons with CSKA Moscow and decided, again, that he wanted back in the NHL.  Enter Marc Bergevin and the Montreal Canadiens, who signed Radulov to a one-year, $5.75 million contract this past summer.  It'll be interesting to see if Radulov can adapt to Michel Therrien's defense-first style of play and if he can stay committed to his NHL return.
OTHER STORIES TO KEEP YOUR EYE ON
Randy Carlisle goes back behind the bench for the Ducks.
The drama surrounding Jacob Trouba and the Jets.
Will Nail Yakupov shine is St. Louis?
The youth movement in Arizona with Max Domi, Anthony Duclair and Dylan Strome.
Will Mitch Marner stay with the Leafs all season?
Story written by Stick Skillz contributor, Tammy Allen (the4check.com)