The OBHA will be hosting their annual Women's Pre Season Showcase Tournament this weekend in Mississauga, offering A, B, C and Masters' divisions.  The official schedule and list of teams has not yet been released however, we anticipate another strong line-up of teams.
We're thrilled to see that the A Division is back again this year. Last year was the first year of it's return, and it resulted in many NCAA, CIS, CWHL, NWHL, Hockey Canada Olympians, and Team Canada members coming out to compete.
Who To Watch
A Division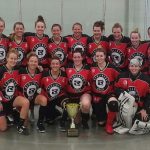 In the A Division, last year's champs, the London Redliners have to be the favourites coming in. They led the way from start to finish in 2018 with the only major push coming from the Midland Battalion in the final.
B Division
This was one of the most entertaining divisions to watch last year. The final between U20 Team Canada and Ball Hoggz was an overtime thriller that saw a talented U20 Team Canada take home the trophy. Outside of these two teams, we recommend keeping an eye out for Barrie 136.
C Division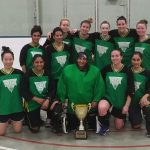 Similar to the B Division, this group was a coin flip last year with the Stouffville Selects taking home the division crown with a 2-1 win over the Better Halves. If these two teams return in 2019, either one could take home the championship.
Masters' Division
In 2018, the Toronto Phoenix ran away with this division and we're anticipating that it will be hard to wrestle the title away from them again in 2019.
Looking Ahead
We wish all of this year's participants the best of luck, it will be a great tune up event for the upcoming season.  Up next for these teams will be the Provincial Qualifier in London from June 21-23, followed by the Provincial Championship August 16-18 in Oshawa.