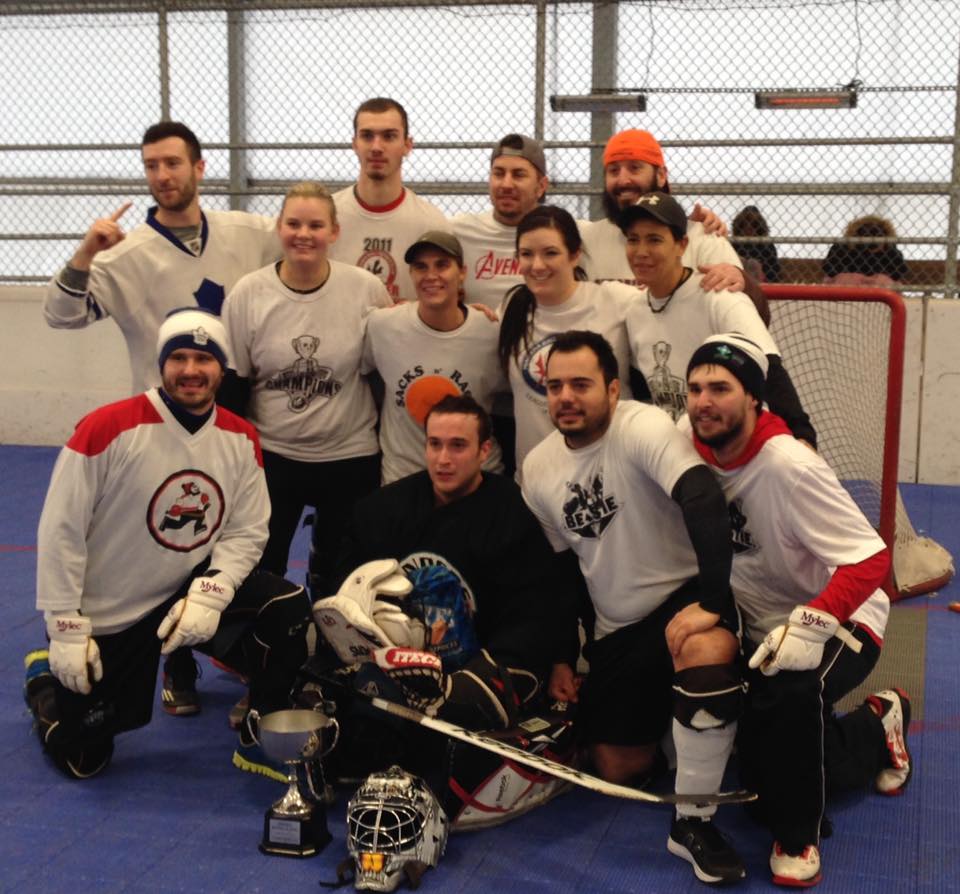 February 7th, 2017—St.Catharines, ON—January 25-27, St. Catharines, ON played host to 22 teams spread over 3 division in the 2017 Niagara Winter Classic.
The first big tournament of the 2017 season featured a Barn Division, a Rec Division and a Coed Division and plenty of action.  The Men's Barn Division saw 5 teams dominant the field—Lincoln, Outlaws, Lorne Ave Stars and the Warriors.  After some scrappy and spirited affairs, Lincoln proved to be too much for the rest of the division.  They won the Barn Division, winning all 6 of their games and outscoring their opponents 35-5.  Lincoln were led by tournament leading scoring, Jeff Lowry (8G, 6A) and Tyson Cowell was a wall in net, finishing the tournament with a .960SV% and a minuscule .083GAA.
The Men's Rec Division was a 2-horse race between the Hamilton Lightning and the Lincoln Pitbulls (not to be confused with Lincoln in the Barn Division).  The Lightning were able eventually crowned Rec Division Champions and finished the tournament with a 5-0 record and a goal differential of 24-6.  Hamilton had a fairly balanced attack, with 4 of their players notching 5+ points in 5 games, but in the end, star defenseman Jake Archambault led the way with 9 points (1G, 8A).
The Niagara Winter Classic also featured a Coed Division and it was by far the most competitive division, mainly because it had 4 teams.  No teams swept the board but in the end, it came down to Team Awkward and Puck It! with Puck It! coming away with the title of Coed Division Champions.  Darla Dupuis lead Puck It! in scoring with 5 points (3G, 2A) and she also brought some bite, registering 2PIM.  Team Awkward was anything but as Melissa Boal dominated the leaderboard, notching 7 points (3G, 4A) in 5 games.  It was quite the display of talent by the ladies at the Niagara Winter Classic this year.