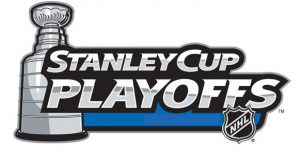 Wednesday, April 5, 2017—The NHL regular season has 5 days left in its schedule and one thing is for certain; the Montreal Canadiens will square off against the New York Rangers in round 1.  We also know that every spot in the Western Conference has been spoken for and 2 playoffs berths are still to be determined in the East, sort of.
Despite the fact the Sens and Leafs have yet to clinch, means little.  If you look at the standings as they are, both the Leafs and Sens will be in the playoffs.  The Leafs have 5 points up on both Tampa and the New York Islanders and the Sens have 6 points—the rest of this season is just semantics at this point.  So right now, all hockey fans and the media are waiting for is match-ups.
It's well-known that teams that clinch a playoff berth with ample time left in the regular season, often flame out early on in the postseason.  The Columbus Blue Jackets punched their ticket what seems like ages ago and they've been sputtering ever since.  Aside from Sergei Bobrovsky's MVP season, the rest of the Blue Jackets haven't been very good.  Call it the Washington Capitals effect—dominant regular seasons but can't do very much in the playoffs.
Speaking of the Washington Capitals, if there was ever a year that was a must-win for the Capitals, this is it.  This is the best team the Caps have had  and if they can't get it done this year, Alex Ovechkin will join a small list of elite NHL superstars without a Stanley Cup ring.
Now let's talk about what most of you are curious about, the Toronto Maple Leafs.  Yes, they will make the postseason and yes they have a dominant crop of rookies but, they will not win more than 1 playoff game, if that.  If Tuesday night's game against the Capitals taught us anything, it's that this Maple Leafs team isn't quite ready to make any noise in the playoffs.  They've made a good first step, getting there, and that's something they can only build on going forward.
Of course, all of this is hearsay, right?  We'll just have to wait about a week or so to find out just how spot-on I am.