After we've all recovered from the Pittsburgh Penguins defeating the Nashville Predators to capture the 2017 Stanley Cup, we only have a few days to recuperate because there is some big NHL action rolling out this week.  Starting this past weekend, the NHL made available the list of protected players from each NHL team in advance of the Las Vegas Knights NHL Expansion Draft on June 21.  The NHL will follow that up, that evening with their annual NHL Awards, where they will recognize the cream of the crop from the 2017 season.  Finally, a busy week will wrap up on June 23 with the NHL Entry Draft, where the very best prospects will wait eagerly to hear their name called.
2017 NHL Expansion Draft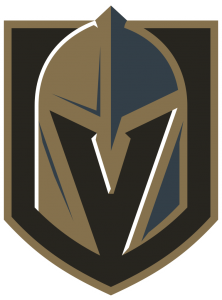 The last NHL Expansion Draft took place in 2000 when the Columbus Blue Jackets and Minnesota Wild joined the NHL.  This year, the 30 existing NHL teams had to submit their list of protected players by June 17, and this list was then released to the public on June 18.  Teams must protect seven forwards, three defensemen and one goaltender or eight skaters (forwards/defensemen) and one goaltender.  From there, Vegas will select one player from each team to complete their roster of atleast 14 forwards, 9 defensemen, and three goalies.  These selections will be announced on June 21.
Some names already floating around that might find their way to the bright lights of Vegas include:
James Neal (NAS)
Joe Thornton (SJ)
Jonathan Marchessault (FLA)
Bobby Ryan (OTT)
Matt Dumba (MIN)
Dustin Brown (LA)
Tomas Plekanec (MON)
Kevin Klein (NYR)
Colin Wilson (NAS)
Marc-Andre Fleury (PIT)
To see a full list of who is and is not available, click here.
2017 NHL Awards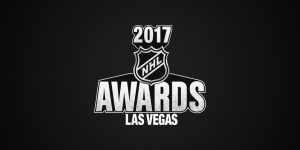 The NHL Awards will once again honour the top players and coaches from the past season across a variety of different categories.  And without further ado, the nominees are:
Calder Trophy (Top Rookie)
Patrik Laine (WPG)
Auston Matthews (TOR)
Zach Werenski (CLB)
Jack Adams Award (Top Head Coach)
Mike Babcock (TOR)
Todd McLellan (EDM)
John Tortorella (CLB)
Hart Trophy (Most Valuable Player To His Team)
Sergei Bobrovsky (CLB)
Sidney Crosby (PIT)
Connor McDavid (EDM)
Lady Byng Trophy (Player Best Combining Sportsmanship & Ability)
Johnny Gaudreau (CGY)
Mikael Granlund (MIN)
Vladimir Tarasenko (STL)
Mark Messier NHL Leadership Award
Nick Foligno (CLB)
Ryan Getzlaf (ANA)
Mark Giordano (CGY)
Master Trophy (Perseverance & Dedication To Hockey)
Craig Anderson (OTT)
Andrew Cogliano (ANA)
Derek Ryan (CAR)
NHL Foundation Player Award (Community Service)
Travis Hamonic (NYI)
Wayne Simmonds (PHI)
Norris Trophy (Top Defenseman)
Brent Burns (SJ)
Vector Hedman (TB)
Erik Karlsson (OTT)
Selke Trophy (Forward Who Best Excels In The Defensive Aspects Of The Game)
Patrice Bergeron (BOS)
Ryan Kesler (ANA)
Mikko Koivu (MIN)
Ted Lindsay Award (Most Outstanding Player As Voted By The Players)
Brent Burns (SJ)
Sidney Crosby (PIT)
Connor McDavid (EDM)
Veznia Trophy (Top Goaltender)
Sergei Bobrovsky (CLB)
Braden Holtby (WAS)
Carey Price (MTL)
2017 NHL Entry Draft
Finally, the week will wrap up with the 2017 NHL Entry Draft.  This special event can be the most incredible or heartbreaking professional moment for the many prospects who are hoping to get their crack at the NHL.  Here are our Top 10 Picks:
Nolan Patrick (WHL)
Nico Hischer (QMJHL)
Cody Glass (WHL)
Gabriel Vilardi (OHL)
Timothy Liljegren (SWE)
Owen Tippett (OHL)
Cale Maker (AJHL)
Miro Heiskanen (FIN)
Martin Necas (CZECH)
Elias Pettersson (SWE)
As we reported earlier, the New Jersey Devils will lead things off with the first overall pick.  Click here to see how the remainder of the first round will play out, barring any trades.