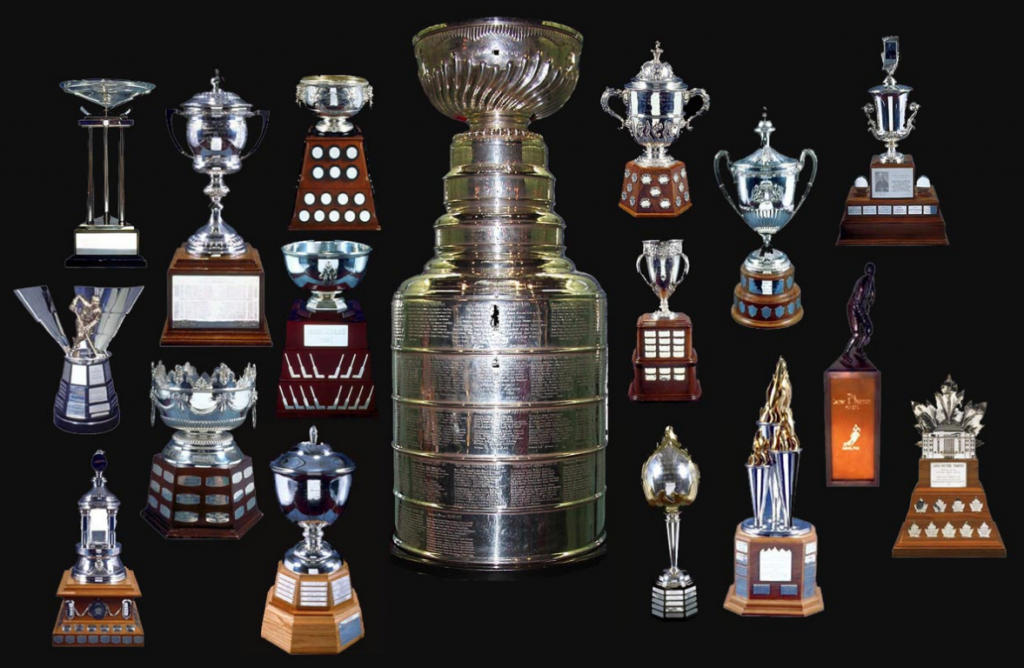 The NHL All-Star break is upon us which means it's the unofficial midway point of the 2016-2017 NHL Season.  It's no secret that members of the media love prognosticating and jumping the gun on who is the best in what.  Well, gear up folks because this is one of those articles.  If the season ended today, these are the players who we think would win various NHL Awards.
HART TROPHY
Winner: Connor McDavid (Edmonton Oilers)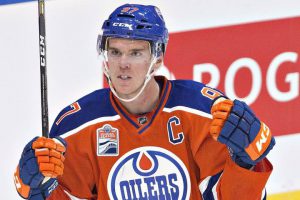 I know many of you will be wondering why Sidney Crosby isn't winning the Hart and to that, I'll say this—Connor McDavid is leading the League and his team in points and leading the League and his team in assists.  Everything begins and ends with Connor McDavid.  Remember how lost the Oilers were when McDavid went down with a broken collarbone early last season.  A fully healthy Connor McDavid has the Oilers tied for 1st in the Pacific Division with 64 points.
Honourable Mentions:  Sidney Crosby, Brent Burns, Sergei Bobrovsky
LADY BING MEMORIAL TROPHY
Winner:  Oscar Klefbom (Edmonton Oilers)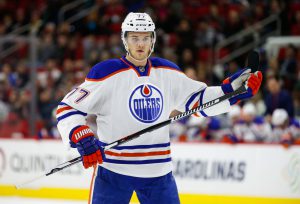 East Coast viewers may not know much about the Swedish defensemen but he's played in all 51 games for the Oilers this season and has a grand total of ZERO PIM's.  Klefbom averages 23 minutes of ice-time a night so it's not like he's playing soft minutes.
Honourable Mentions:  Auston Matthews, John Carlson, Johnny Gaudreau
VEZINA TROPHY
Winner:  Devan Dubnyk (Minnesota Wild)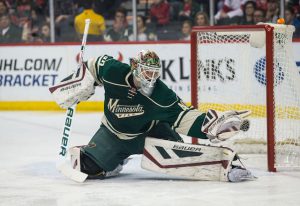 After nearly being run out of the League after failed stints in Arizona and Edmonton, Dubnyk has been a Phoenix rising from the ashes since landing with the Wild.  He's leading the League in SV% .936 and GAA 1.88 and is second in wins with 27.  With a team that has issues scoring like the Wild, it makes Dubnyk all the more important between the pipes for Minnesota.
Honourable Mentions:  Braden Holtby, Sergei Bobrovsky, Mike Condon
CALDER TROPHY
Winner:  Patrik Laine (Winnipeg Jets)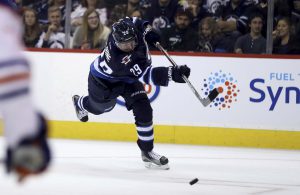 Before the entire city of Toronto begins sending in their hate mail, allow me to explain.  The Calder race is the closest it's been in a while.  The NHL is flush with phenomenal rookies who are leading their teams; alas, only one can be crowned and I choose the Finnish Flash 2.0.  He's tops in rookie scoring having played 3 less games than Matthews.  Laine averages over 18 mins of ice-time per game, has 18 power play points and 4 game winning goals.
Honourable Mentions:  Auston Matthews, Mitch Marner, Matthew Tkachuk
ART ROSS TROPHY
Winner:  Connor McDavid (Edmonton Oilers)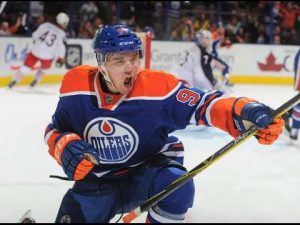 The Art Ross is one award where voting doesn't decide the winner.  Whoever leads the League in scoring at the end of the regular season, wins the Art Ross.  Since McDavid is leading in points at this juncture, he wins it.  But, he's got Crosby, Malkin and Brent Burns nipping at his heels for the lead.
NORRIS TROPHY
Winner:  Brent Burns (San Jose Sharks)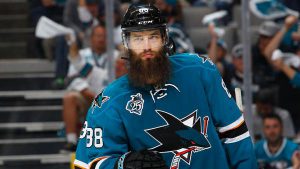 The stat line on Brent Burns is ridiculous—he leads all d-men in points with 51, way ahead of Erik Karlsson who has 39 so far.  He's a +14, has 14 power play points and averages almost 25 minutes of ice-time against the oppositions top lines.  PLUS, he has that glorious beard that will live on forever.
Honourable Mentions:  Victor Hedman, Justin Schultz, Erik Karlsson
BILL MASTERTON TROPHY
Winner:  Bryan Bickell (Carolina Hurricanes)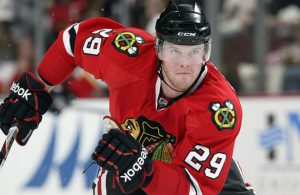 In November of 2016, Bickell was diagnosed with Multiple Sclerosis and had to leave the Hurricanes to receive treatment.  He's now back on the ice, working toward a return and if he does in fact re-join the Hurricanes at some point this season, he's a lock for the Bill Masterton.
Honourable Mentions:  Brendan Gallagher, Alexander Radulov, Sam Gagner
TED LINDSAY AWARD
Winner:  Connor McDavid (Edmonton Oilers)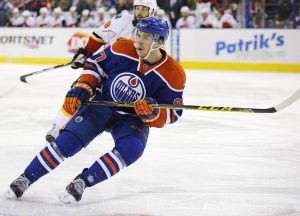 See all the reasons that I've already listed above for McDavid.
MAURICE RICHARD TROPHY
Winner:  Connor McDavid (Edmonton Oilers)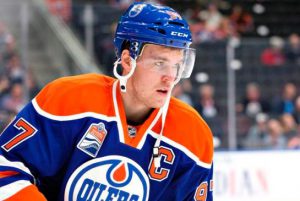 Most goals in a season wins.  That's McDavid!
SELKE TROPHY
Winner:  Patrice Bergeron (Boston Bruins)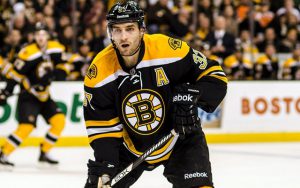 Patrice Bergeron has been there, done that.  He's been the best two-way forward of his generation, a brilliant possession player and he can score.  He also leads all Bruins forwards in ice-time.
Honourable Mentions:  Sean Couturier, Anze Kopitar, Nazem Kadri
JACK ADAMS TROPHY
Winner:  John Tortorella (Columbus Blue Jackets)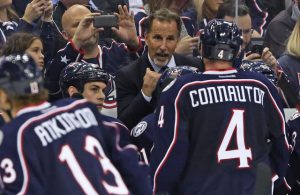 At the start of the season, no one expected much of anything from the Columbus Blue Jackets.  They responded to that criticism by rifling off a 15-game winning streak and sitting second in the Eastern Conference.  We've seen a kinder, gentler John Tortorella this season and it is paying dividends for the Jackets.
Honourable Mentions:  Bruce Boudreau, Pete DeBoer, Barry Trotz