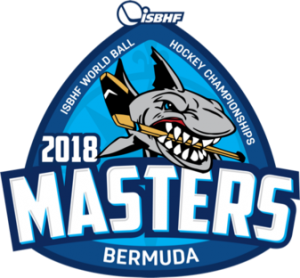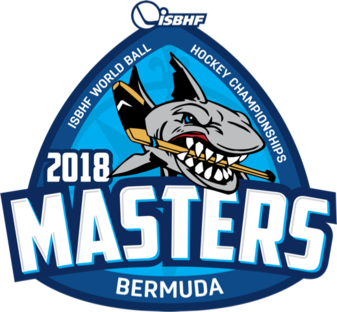 If you've been following along, you know that we've been keeping an eye on the International Street and Ball Hockey Federation (ISBHF) 2018 World Masters Championship that took place this past weekend in Bermuda. Well, the tournament has come to a close, and the champions have been crowned. Did the games go the way we predicted, or we taken completely by surprise? Read on for our wrap-up of the tournament, and to see who brought home the title of International Masters Champion for both the Men's and Women's Divisions.
Women's Division
When we last checked in, the Canadian teams were the ones to watch out for in the women's division. This trend would perpetuate, as Team Canada proper continued to dominate the floor, dispatching all competition in the remainder of the preliminary round, including arguably their two biggest contenders: Canada New Tec Xtreme and Team USA Blue.
Semi-Finals
When it came down to the semi-finals, Team Canada would take on Canada New Tec Xtreme who they were able to beat handily with a final score of 8-1. Team Canada managed to secure themselves a comfy five-goal lead by the time New Tec got themselves on the board. The deficit was just too much for New Tec to recover from, and they ended up conceding the game. Similarly, both USA Red and Blue would face off against each other in the semi-finals, and USA Blue managed to take the win with a shutout score of 3-0. This would pit USA Red against Canada New Tec Xtreme in the bronze medal game.
Bronze
New Tec Xtreme must have been feeling their loss against Team Canada, because they were unable to get one goal past USA Red. The game ended in a shutout score of 4-0 in Team USA Red's favour, cementing their third-place title in the tournament.
Final
The final game in the women's division was a little closer and a lot tenser. USA Blue put up a hell of a fight, a point made evident by the relative low score of the whole game, but never count Canada out of a game of hockey. It was touch and go for a while there, and the game stood at a tie for a good chunk of time, but Canada managed to get a goal in under the wire to pull ahead, and held onto that lead until the buzzer sounded, making them the 2018 Women's Masters Champions.
Men's Division
The Men's division had a few more teams in play and was broken up between two pools. Still, in our preview of the tournament, we said we'd be keeping an eye on the two Canadian teams as favourites in both partitions. In the B pool, Canada took a surprising loss against Italy, losing 3-1, before finishing off the preliminaries with a bang. They beat both Bermuda and Czech Republic with shutout scores. In the A pool, Canada Halton Leafs kept their streak alive, beating both Old Glory USA and Greece with the same final score of 4-1.
Quarterfinals
After the preliminaries, both Canadian teams would find themselves in the quarterfinals along with Old Glory USA, USA proper, Italy, and Greece. These games were one-sided for the most part, with Team Canada taking the 'W' over Old Boys Slovakia with a score of 6-0, USA beating Old Glory USA 3-1, Italy dominating Greece 6-0, and Canada Halton Leafs taking down Slovakia 5-1. This would move both Canadian teams, USA, and Italy into the semi-finals.
Semi-Finals
First up in the semi-finals was an Italy vs. Canada rematch. We'd seen some impressive games out of Canada over the course of this tournament, but we'd also seen Italy take the win over them once before. Plus, Italy had established themselves as a force to be reckoned with against several other teams throughout the tournament. What did we say before though? Never count Canada out of a hockey game. Canada came out fast and hard cementing a 2-0 lead. Italy was eventually able to score a goal to try and close the gap, but this just motivated Canada, who scored three more times before the final buzzer, winning the game with a final score of 5-1.
In a closer game, the Canada Halton Leafs took the win over Team USA. There was some back and forth throughout the game, but the Halton Leafs managed to hold onto at least a one-goal lead the whole time. They would end up winning the game with a final score of 4-2. The Canadian Teams' victories would mean that they'd be facing off against one another in the final game.
Bronze
The Bronze match took place between Italy and USA and went about the way you'd expect given Italy's performance over the course of the tournament. USA tried to keep up, but by the time they were able to get on the board, Italy was already working with a 2-goal lead. Once Team USA did manage to score, there was some back and forth, but it only lasted so long before Italy ran away with the game, winning the bronze with a final score of 7-3.
Final
The final game of the ISBHF World Masters Championship was an interesting one. For one there's hardly anything international about two Canadian teams facing off against one another, but if you're going to invite two Canadian teams to your tournament, you have to expect this sort of thing. Before too long there was a clear winner. The game started off ambiguously enough, with both teams at a nil-score until after the ten-minute mark. Eventually, Team Canada proper opened up the floodgates, and didn't let up until the end. That's right, Canada beat…Canada (Halton Leafs, that is) with a shutout score of 4-0.
There's a bit of a feeling of nationalistic pride that you get as a Canadian when you see that Canada has won virtually across the board in an international tournament – and against some difficult teams too! Congratulations to The Men's Canadian teams, Team Italy, Women's Team Canada, and both Women's USA teams. You put on quite the display over this tournament.
---
For all the latest in the world of ball hockey, stay tuned to Stick Skillz, and don't forget to follow us on Facebook, Instagram, Twitter, and YouTube for up to the minute developments!