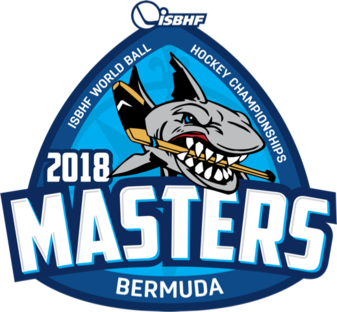 A major international tournament has kicked off this week and is already a few days underway. The International Street and Ball Hockey Festival (ISBHF) has welcomed the top Masters players from 16 teams across one women's and two men's pools. With a couple days of games already in the bag we've been able to get a taste of some of the players' abilities, and the 2018 World Masters Championship is shaping up to be an exciting tournament.
Women's Division
The 2018 ISBHF World Masters Championship is being held in Bermuda and will be running through September 30th. In attendance from the women's pool are two teams out of Canada, two teams out of the USA, and Team Slovakia. So far, the Canadian teams seem to be the ones to beat. Team Canada has won both of their games against USA Red and USA Blue, while Canada New Tec Xtreme took a devastating 7-0 loss during their first game against USA Blue but bounced back to beat Slovakia 2-1 the following day.
Men's A Pool
With more teams participating in the tournament, the men's division has been broken up into two pools. The A pool consists of the Canada Halton Leafs, Old Glory USA, Old Boys Slovakia, Greece, Austria, and Portugal. Like the women's division, the Canadian team is tearing it up in the men's A pool as well. They lost their first game against old Boys Slovakia by a hair with a score of 3-2 but brought it back hard during their game against Austria winning 6-0. If that weren't enough, they just beat Portugal this morning with a huge score of 11-1. Now that they've found their groove, we can't wait to see who takes the win during their game against Old Glory USA later tonight, who are on a bit of a streak themselves.
Men's B Pool
Finally, the men's B pool has Team Canada, Italy, Czech Republic, Slovakia, USA, and Bermuda competing for the top spot. Bermuda came out strong using their home floor to their advantage taking the win over Czech Republic with a score of 5-2, but once again, Canada has been the team to watch in this pool once again. They took their first win against Slovakia yesterday with a score of 5-1 before beating USA 4-1. That said, they're facing off against Italy today who are going into the game with the same 2-0 record. We're excited to see how it plays out, but our money's on Canada. They seemed to have an easier time taking the win over Slovakia than Italy did.
Looking Ahead
With a few more days left in the World Masters Championship there are still a few chances for upsets and surprises. Smart money looks like it would be on Canada across the board, but one thing we've learned is not to count our chickens before they've hatched. There are plenty of talented teams in these divisions, and we wouldn't be surprised if any of them manage to pull ahead at this time. Anyone interested in watching the games can do so right HERE.
Make sure to stay tuned to Stick Skillz for further updates on this and other tournaments, and don't forget to follow us on Facebook, Instagram, Twitter and YouTube to stay up on all things ball hockey!