GOT GAME STREET HOCKEY TOURNAMENT DEBUTS IN LONDON, ONTARIO
Born out of the absence of the annual Play On! Street hockey tournament, Got Game makes its debut June 26-27, 2018 at Victoria Park in London, Ontario.  Play On! brought ball hockey to the streets of downtown London for 15 years, and Got Game organizers anticipate hundreds of youth, adult, and corporate teams will continue this tradition, gathering to play the game that they all love.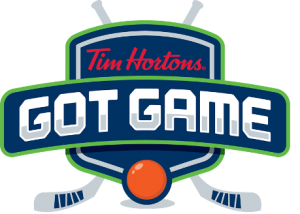 Organizer Greg Matthison, combined forces with two titans in the London ball hockey scene in Dick Price (LMBHA/LBHA) and Chad Asselstine (BHi) to create this event.  Combined, this group has a wealth of experience putting on large scale ball hockey events.  This tournament will feature youth divisions for tyke up to midget, as well as adult divisions for competitive, intermediate and recreational players as well as a women's, co-ed and masters (30+) division.
Despite being the inaugural year for this event, some of the province's ball hockey heavy weights will be on hand.  In the Competitive Men's division, two of London's elite teams, The Gulls and the Throwbacks seem destined to clash in the finals.  In the Rec division, we'll have our eyes on the Cherry Pickers and Lorne Avenue.
Unfortunately for Got Game, the OBHF is hosting their winter provincials this weekend in Barrie.  Some of the province's elite will compete in A, B, C, and D divisions.  For a full breakdown of this tournament, CLICK HERE.
Also happening this weekend is the Sports and Activity Expo, giving individuals an opportunity to meet vendors, watch demonstrations, and participate in traditional and non-traditional sports and activities.
---
For all the latest in the world of ball hockey, stay tuned to stickskillz.com. And don't forget to follow us on Facebook, Instagram, YouTube and Twitter for up to the minute developments. Want to see stories like this delivered right to your inbox? Sign up for our free monthly newsletter, the Top Cheddar, right HERE.