The 2017 Eastern Conference Final features the Pittsburgh Penguins taking on the lone Canadian team remaining, the Ottawa Senators.  These two teams are not strangers to each other, facing off four previous times in the playoffs.  All of these have been dominated by the Penguins, most recently came in the 2012-2013 season, which the Pens won 4-1.
The Offence
The Senators' offence continues to flow through their Captain, Erik Karlsson, who, despite playing through injury, leads the team with 13 points.  From there, the Senators' strength has been the production from role players.  Bobby Ryan has turned around his game from a disappointing regular season with 9 points in 12 games, including 2 game winners.  Additionally, the emergence of Jean-Gabriel Pageau and his spectacular 7 goals have been a great addition.  These three will need to continue to produce and receive contributions from Derik Brassard, Mike Hoffman, Kyle Turris, and Clarke MacArthur.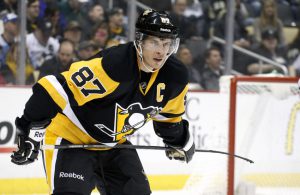 As expected, Pittsburgh's big three have put them in position to return to the Stanley Cup Finals. Evgeni Malkin, Sidney Crosby, and Phil Kessel continue to produce at an impressive rate.  Additionally, the Pens are getting great support from Jake Guentzel, and Justin Schultz.  As long as everyone stays healthy, the Pens offence will be tough to handle.
Edge: Penguins
The Defence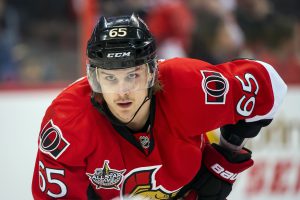 Outside of Karlsson, the Senators do not carry any big names on defence.  That said, this corps of blueliners does an excellent job allowing very few shots, and scoring chances.  In particular, the team's shorthanded unit has been outstanding, killing 87.5% of chances.  This strong play has definitely helped the often overlooked Craig Anderson.  Anderson hasn't had to steal a win but, he's kept the Senators in each game.
It is no secret that the Penguins defence is banged up.  With no Kris Letang, and the status of Trevor Daley being up in the air, they could find themselves in trouble against a fast Ottawa team.  The Pens have allowed the most shots against of any playoff team remaining, which will mean they will continue to rely on the strong play of Marc-Andre Fleury.  Fleury has been a hero for the Pens since Matt Murray went down.  Murray is now an option so look for the Pens to continue to opt for the hot hand if any particular goalie falters.
Edge: Senators
Prediction: Penguins in 6