Now, we don't like to brag here at Stick Skillz but, we did a pretty good job calling the NHL conference semi-finals a few weeks ago.  To review, we had:
Pens in 6 – Actual result was Pens in 7
Sens in 7 – Actual result was Sens in 6
Preds in 6 – Actual result was Preds in 6
Ducks in 5 – Actual result was Ducks in 7
So, we were 4-0 on the picks and pretty close on the number of games; we'll take that as a win.
Moving on to the conference finals, which kick off tonight in the west with Anaheim hosting the Predators.  Similar to the Anaheim and Edmonton series, Anaheim comes in with the experience, returning to their second conference final in the past three seasons.  Conversely, Nashville is making their debut, advancing to the conference finals for the first time in franchise history.  These two teams have met in the post season twice; with the most recent match up ending with a seven game series win for the Predators last year.
The Offence
Anaheim comes in with plenty of weapons to choose from up front.  The Preds will have their hands full with a red hot Ryan Getzlaf, who picked up 10 points alone in the series against Edmonton.  Add to that a surging Jakob Silfverberg, Rickard Rakell, and Corey Perry, and you've got a whole lot of firepower coming at you on a regular basis.
If the Preds have a weak spot, it's probably on offence.  With an average of 2.80 goals per game in the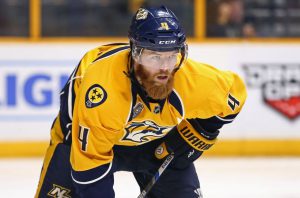 playoffs, Nashville is the least offensively productive team remaining.  On top of that, a lot of that offence is being generated by the defence; their leading scorers thus far have been Ryan Ellis and Roman Josi.  The Preds are going to need a lot
more from Viktor Arvidsson, Ryan Johansen, and Filip Forsberg if they want to get past this Ducks team.
Edge: Anaheim
The Defence
As we mentioned in the last round, playing defence focused playoff hockey is right up the Ducks alley.  Now, with th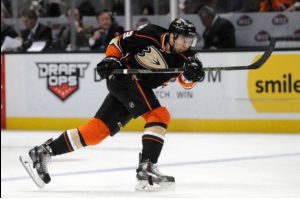 e return of Cam Fowler, that defence got a whole lot tougher.  Even without Fowler, the Ducks have a talented and deep blue line that boasts Hampus Lindholm, Josh Manson, Sami Vatanen.  Additionally, Anaheim has seen the emergence of Shea Theodore, who has collected seven points thus far in the playoffs.  However, if there is one hole in the Ducks armour it comes in net.  John Gibson has been less than stellar this playoffs, having the lowest SV% of any remaining goalie.
We can't talk about the Nashville defence without starting with Pekka Rinne and his insane .951 SV%.  As if the Ducks won't have a hard enough time trying to solve Rinne, the Preds defensive corps are no slouches.  The Nashville defence has made its mark on the playoffs thus far.  This unit has allowed an average of 28.8 shots per game, which is the lowest rate of any remaining team.
Edge: Nashville.
Predicition: Nashville in seven