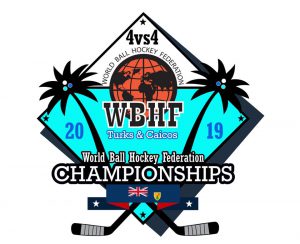 The ball hockey world descends on Turks and Caicos October 21-24, 2019 for the inaugural World Ball Hockey Federation (WBHF) 4-on-4 World Championship.  Seven nations will compete across Men's, Men's Masters, and Women's Division.
Men's Division
The Men's Division features 6 teams in what should be an incredibly competitive division. We expect perennial powerhouses Canada, Czechia, and Slovakia to do well however, they will not be able to rest against teams like Great Britain and Quebec.
Canada
Czechia
Slovakia
GB
Turks and Caicos
Quebec
Men's Masters Division
The Men's Masters Division will be a knock down, drag out, battle for the championship. Any one of these teams is capable of winning the division, and it will all come down to who puts together the most consistent tournament.
Canada
Czechia
Slovakia
GB
Quebec
Women's Division
In the Women's Division, five teams will fight it out for the division title. Canada should be considered the favourite coming in however, Team Great Britain has pushed them in the last few WBHF events. We'll also be keeping an eye on Team Quebec who should be another strong candidate to bring home some hardware.
Canada
Turks and Caicos
USA
GB
Quebec
Schedule
Games will kick off on Monday, October 21 at 9 a.m. EST.  Here is a full preliminary schedule:
| | | | | |
| --- | --- | --- | --- | --- |
| Date | Time | Team 1 | Team 2 | Divison |
| 21-Oct-19 | 9 a.m. | Quebec | USA | Women's |
| 21-Oct-19 | 10 a.m. | Canada | GB | Women's |
| 21-Oct-19 | 11 a.m. | Turks & Caicos | Quebec | Women's |
| 21-Oct-19 | 12 p.m. | Canada | USA | Women's |
| 21-Oct-19 | 1 p.m. | Turks & Caicos | GB | Women's |
| 21-Oct-19 | 2 p.m. | GB | Slovakia | Men's |
| 21-Oct-19 | 3 p.m. | Czechia | Quebec | Men's |
| 21-Oct-19 | 4 p.m. | GB | Turks & Caicos | Men's |
| 21-Oct-19 | 5 p.m. | Canada | Czechia | Men's |
| 21-Oct-19 | 6 p.m. | Slovakia | Turks & Caicos | Men's |
| 21-Oct-19 | 7 p.m. | Canada | GB | Men's |
| 21-Oct-19 | 8 p.m. | Turks & Caicos | Quebec | Men's |
| 22-Oct-19 | 11 a.m. | Canada | Quebec | Women's |
| 22-Oct-19 | 12 p.m. | USA | GB | Women's |
| 22-Oct-19 | 1 p.m. | Turks & Caicos | Canada | Women's |
| 22-Oct-19 | 2 p.m. | Quebec | GB | Women's |
| 22-Oct-19 | 3 p.m. | Turks & Caicos | USA | Women's |
| 22-Oct-19 | 4 p.m. | Czechia | Slovakia | Masters |
| 22-Oct-19 | 5 p.m. | GB | Quebec | Masters |
| 22-Oct-19 | 6 p.m. | Canada | Slovakia | Masters |
| 22-Oct-19 | 7 p.m. | Czechia | GB | Masters |
| 22-Oct-19 | 8 p.m. | Quebec | Canada | Masters |
| 23-Oct-19 | 9 a.m. | Czechia | Slovakia | Men's |
| 23-Oct-19 | 10 a.m. | Canada | Quebec | Men's |
| 23-Oct-19 | 11 a.m. | Czechia | GB | Men's |
| 23-Oct-19 | 12 p.m. | Quebec | Slovakia | Men's |
| 23-Oct-19 | 1 p.m. | Quebec | Czechia | Masters |
| 23-Oct-19 | 2 p.m. | GB | Slovakia | Masters |
| 23-Oct-19 | 3 p.m. | Quebec | GB | Men's |
| 23-Oct-19 | 4 p.m. | Canada | Slovakia | Men's |
| 23-Oct-19 | 5 p.m. | Canada | GB | Masters |
| 23-Oct-19 | 6 p.m. | Quebec | Slovakia | Masters |
| 23-Oct-19 | 7 p.m. | Canada | Turks & Caicos | Men's |
| 23-Oct-19 | 8 p.m. | Canada | Czechia | Masters |
| 23-Oct-19 | 9 p.m. | Czechia | Turks & Caicos | Men's |