Winter always seems longer and colder when you can't get out to shoot the ball around. Luckily, spring is just a few short weeks away, and that means that things are about to heat up. With the warmer weather will come more action, more tournaments, and more orange balls than you can shake a stick at! We're not the only ones excited about spring though…the 2018 Spring Teaser is slated to take place this weekend – from March 9th through the 11th at Ball Hockey International (BHi) St. Catharines, and it promises to bring the heat even though it's still cold outside!
Tournament Preview & Details
The tournament will be held at BHi's St. Catharines location (1944 Welland Canals Parkway, St. Catharines, On.) and will see teams battling it out across Intermediate, and Barn divisions. Winners of each divisions will walk away with a fresh set of team jerseys, t-shirts, or shorts provided by Stick Skillz. We've taken a look at some of the teams that are going to be participating in this weekend's tournament and we've got to say, we're excited!
Barn
Out of the Barn division, we're ready to see the Lincoln Blades put on a show. They came out like a shot during the Winter Classic this year, winning four of their five games played. They'll have to keep their collective heads on a swivel if they're planning to keep that streak rolling through the Spring Teaser. The other teams will definitely keep them in their sights as a team to beat over the weekend, so you can expect some exciting hockey. Additionally, our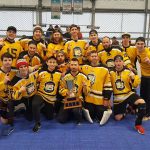 attention has recently been grabbed by the growth of ball hockey out of Hamilton, ON, so we'll be keeping an eye on the Hamilton Knights and the Hamilton Ducks during this Spring Teaser. We're also expecting some great things out of the Steal City Vikings and the Hamilton Hawks, but one of the more interesting teams you'll want to watch out for are the Cherry Picker Rebels. A good number of the players on this team have just recently graduated from the Midget division and have merged with the Niagara Rebels. Many of the players have been successful in the youth program, but this will be their first taste of the adult division. Not only will it be interesting to see how they fare on the floor with the rest of the adults, but we're wondering how the young blood will gel with the rest of the team. There's the possibility for some real interesting play, or some potential clashing on the floor.
Intermediate
In the Intermediate division, there are going to be a few familiar faces. Out of the gate we noticed a few Hamilton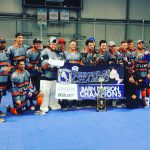 teams joining the fray. The Hamilton Outlaws will be competing in the Intermediate division again, moving up from Barn after a stellar showing at last year's Weekend of Champs tournament. The Hamilton Lightning will also be in attendance, and we're looking forward to seeing their different play styles during their Saturday match up. It's pretty impressive (and pretty intimidating) to make the jump from Barn or Rec to the Intermediate level, but we've seen these teams play, and think they're up to the task. Hamilton is going to have to watch its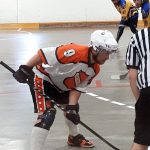 back though, as the London Gulls, Throwbacks, and Reapers will all be looking to take the championship title back to their hometown. We're always excited to see the London Gulls bring their brand of high-level play to the tournament, but being a team to watch out for means a big red target on your back, and we wouldn't be surprised if one of the other teams' motivations was to come out of this weekend as the top team there from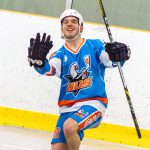 London. The full schedule can be found right here and we think you'll agree that this tournament is shaping up to be pretty action-packed.
Spring may not be for a few more weeks (and being in Canada, the weather might not reflect that until a few weeks later) but the 2018 Spring Teaser is going to be a fantastic way to welcome the changing of the seasons. This is going to be an exciting start to what will hopefully be a great season of ball hockey.
---
For all the latest in the world of ball hockey, stay tuned to stickskillz.com. And don't forget to follow us on Facebook, Instagram and Twitter for all up to the minute developments. Want stories like this delivered right to your inbox? Sign up for our FREE monthly newsletter, the Top Cheddar, right here