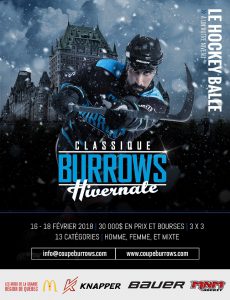 If you're a fan of ball hockey, then you should keep an eye on the Burrows Cup – Winter Classic taking place this weekend. The tournament is being held at two facilities in Quebec City and Saint-Apollinaire, Quebec, February 16th through the 18th, and promises to showcase some of the top tier skill the sport has to offer. Coupeburrows.com claims that this is the "…fastest paced hockey out there," so we couldn't be more excited to check out the action.
The organizers of the tournament want the players to show their skill. As such, body-checking or any violent behaviour of any kind is strictly prohibited. This isn't to say the competition will be any less intense. In fact, we believe these prohibitions will allow players to focus more strictly on their game – meaning we might see some impressive play out of this tournament. We've kept an eye on the Quebec Premiere winter season, so we think we can expect some fast-paced games out of this weekend.
Teams To Watch
Some of the teams that we know will be making an appearance are:
La Chambre De Terrebonne
Dekadence
Dek Boucherville
Bruins De Montreal
Websports
Centre Pro-Hockey De Joilette
As it happens, most of the ball hockey action we get to see takes place in Ontario, so it's always exciting when we get to follow the sport in other parts of the country. We always look forward to being able to see the different play styles being utilized by players across provincial lines, and with the promise of such top-level play, we couldn't be happier.
If you're interested in following the games, live scores during the tournament will be posted right here.
About The Burrows Cup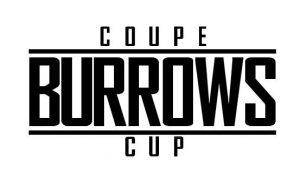 The organizers of the Burrows Cup are made up of a group of people who are very active in the ball hockey community. In fact, they're now official board members of the World Ball Hockey Federation (WBHF), and have been instrumental in the development of the 3-on-3 game making its debut at the tournament in Russia this year, so we have the upmost confidence that this tournament will bring together some outstanding talent.
For all the latest in the world of ball hockey, stay tuned to Stick Skillz, and don't forget to follow us on Facebook, Instagram and Twitter for up to the minute developments. Want to receive stories like this right to your inbox? Sign up for the Top Cheddar for free!