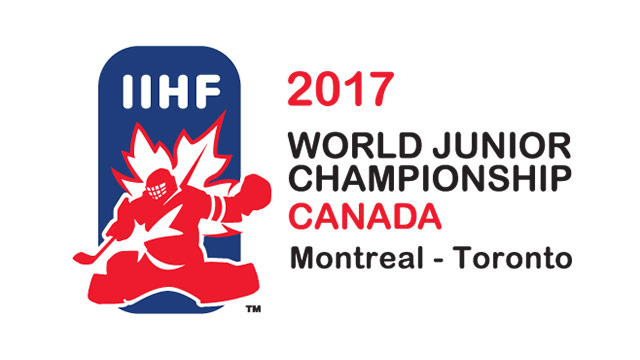 It's the most wonderful time of the year.  No, I'm not talking about Christmas, I'm talking about the IIHF World Junior Hockey Championships.  The World Junior tournament has been a Christmas tradition in Canada since the tournament officially started in 1977.  In the early years, the Soviet Union dominated, winning 7 gold medals in the first 10 tournaments.  Then, it was Canada's turn to show off its hockey prowess.  From 2005-2009, Canada won 5 straight medals but since then, it's been a rocky road for our boys in red and white.
The last few World Junior tournaments have seen Canada try to prove it hasn't lost a step on the world stage.  Meanwhile, USA Hockey and Finland have proven they can compete with the best of them, while Russia has yet to regain the dominate touch it enjoyed back in the 1980's.  With the tournament set to start on Boxing Day, let's take a look at the rosters for each Under-20 National Team.
THE FAVOURITES
CANADA
Even though they've tasted World Junior disappointment the last 7 years, Canada is always a medal threat.  Sure, they'll be without the services of Connor McDavid, Mitch Marner and Jakob Chychrun but they have Dylan Strome and Mathew Barzal as their top 2 centres.  They also have OHL leading scorer Taylor Raddish and 3rd overall pick Pierre-Luc Dubois.  Normally, Canada's biggest weakness has been in net but this year, they have two of the top 3 WHL goaltenders manning the net.  The one thing Canada has to watch out for is getting complacent and taking opponents lightly.  As evidenced by their OT game last night against Switzerland, you can never count any team at the World Junior Championships out.
UNITED STATES
The U.S. Under-20 team will be without Auston Matthews this year; that much is obvious but they'll have Leafs 2nd round draft pick, Jeremy Bracco on the wing.  Bracco is having a stellar season for the Kitchener Rangers of the OHL and is a very real scoring threat from the right side.  On the left side, they'll have Keiffer Bellows who may not have the exposure that Bracco has—Bellows plays for Boston College—but he's that gritty forward that the US will need to keep up with the big boys.
RUSSIA
They may not be the big, bad Red Machine they once were but the Russian Junior National Team can still strike fear in the hearts of their opponents.  This will be a very motivated group especially since recent Russia National Hockey Team disappointments at the Olympics and World Championships.  I can tell you this much about the Russians, they've got a stud in net in Ilya Samsonov.  The first round draft pick of the Washington Capitals may have to wait a while to shine in the NHL but he's tearing up the KHL with 12 wins and a .936 SV% in 19 games.  Bolstered on the backend by the likes of Mikhail Sergachyov., Russia will be a much tougher team to score against.  Their one weakness is up front where they have no real high-end talent, outside of Denis Gurianov.
SWEDEN
Every year, Sweden seems to always find a way to make it to the semis at the World Junior Championships.  Alexander Nylander lit up this tournament last year and he's back on the squad again this year.  Jacob Larsson and Oliver Kylington have both played in North America this season, which gives them an edge on North American ice over many other European defenders.  In between the pipes, Felix Sandstrom and Filip Gustavsson will platoon, giving Sweden a formidable 1-2 punch.  Despite all this, I believe Sweden is an outside favourite to win gold.
THE ALMOST FAVOURITES
FINLAND & CZECH REPUBLIC
Finland and the Czech Republic are the 2 teams at this tournament that always give teams a run for their money in the preliminary rounds, but tend to fall flat in the elimination rounds.  Finland may be turning the tide though as they've won gold at the WJC 2 of the last 3 years.  This year, however, they'll be without Patrik Laine, Jesse Puljujarvi and Sebastian Aho—that's a lot of scoring potential, gone!  They do have Olli Juolevi on defense, which will give them a boost but their goaltending will be their achilles heel.
The Czechs haven't won a medal at the WJC since 2005 and it may be hard to fathom they'll do so this year.  But, they do have Daniel "Darth" Vladar in net net who's currently playing in the AHL for the Providence Bruins.  Filip Chlapik and Adam Musil are solid forwards but they'll need some mammoth performances to provide any kind of real challenge to the stronger teams.
THE "HAPPY TO BE HERE'S"
Switzerland, Slovakia, Denmark and Latvia do have some talented players but it would take a miracle for any of these teams to be anything more mild challenges for the rest of the teams in the tournament.  Switzerland did take Canada to OT last night in a pre-tournament game but I wouldn't read too much in to that.  You can never say never at these tournaments as Latvia and Slovakia tend to surprise teams like Canada and Russia every so often; but you'd be hard-pressed to find anyone who believes these teams can grab a medal