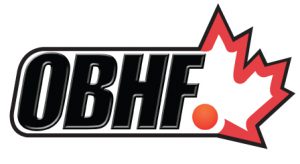 This weekend, the Ontario Ball Hockey Federation (OBHF) will be hosting their Men's Masters A & B (40+) Provincials in New Tecumseth, Ontario.  As the sport of ball hockey continues to grow, the talent in the Masters' Division has evolved right along with it.  These gentlemen may be 40+ but they are no slouches on the floor.
The OBHF Men's Masters A & B (40+) Provincials came to fruition in 2013.  The OBHF ran with just an A Division until 2015 when the demand was such that they added a B Division.  Past Masters Champions include:
| | | | | |
| --- | --- | --- | --- | --- |
| Year | Division | Champion | Division | Champion |
| 2017 | Masters A | Barrie Flyers | Masters B | Thornhill Vets |
| 2016 | Masters A | Halton Leafs | Masters B | Thornhill Vets |
| 2015 | Masters A | Barrie C4 | Masters B | New Tecumseth |
| 2014 | Masters A | Toronto Wolfpak | | |
| 2013 | Masters A | Toronto Wolfpak | | |
| | | | | |
A Division
This year, the A Division has grown to seven teams, which includes the returning champions, Halton Leafs (2016) and Barrie Flyers (2017).  Rounding out the A Division includes:
Barrie Flyers
Ottawa Capitals
York Express
Tshirtgang Titans
Toronto Leafs
New Tecumseth Xtreme
Halton Leafs
We expect that the Barrie Flyers will be itching to repeat as champions however, with strong programs like the Halton Leafs, York Express, and New Tecumseth in the mix, anything can happen.
B Division
The B Division has been owned by the Thornhill Vets for the past two years, and it's tough to see anyone dislodging them from the top spot.  There is an impressive list of teams looking to unseat the Vets this year.  The B Division features:
New Tecumseth Xtreme
Thornhill Vets
Hamilton Stars
Withrow Park Knights
Oakville Knights
Windsor All Stars
As we mentioned, you can expect the Thornhill Vets to be looking for a threepeat however, the host New Tecumseth Xtreme will have something to say about that and will be in the hunt to take home the B Division crown.
Where/When
Games kick off Friday, June 15 at 8 p.m.  The A Division Schedule can be found HERE, and the B Division Schedule is HERE.  All games will be played at the New Tecumseth Rec Centre – 7300 Industrial Parkway in Allison, ON.
For all the latest in the world of ball hockey, stay tuned to stickskillz.com. And don't forget to follow us on Facebook, Instagram, Twitter, and YouTube for up to the minute developments. Want to get stories like this delivered right to your inbox? Sign up for our free, monthly newsletter, the Top Cheddar right HERE.